A Tribute to Peanut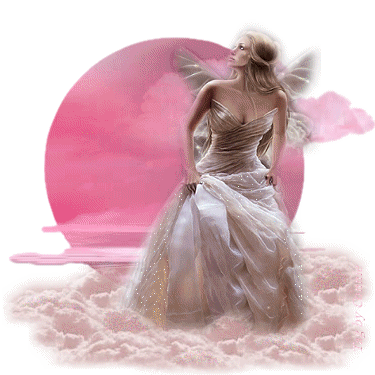 Peanut
05/04-2001 - 26/02-2010
Our beloved Miniature Schnauzer
May she rest in Peace




Last words from your Mom :
- my dear , my love, my companion through life.
Our life together has been with love from the first sight. When I got sick with bad kidneys and nearly died , not once but two times, the thought of you and Mingo , brought me back from the dark tunnels of my life.
With you eyes of understanding my hurt, and licking the tears from my eyes, you have been my true companion all the way through. You made me smile on a rainy day , and I use to sing :
" You are my sunshine, my only sunshine.
You make me happy when sky's are grey.
You never notice how much I love you -
please don't take my sunshine away."
The 26 of feb. 2010 , my sunshine was taken away , it's cold and Im freezing. But Im still breathing, Im still breathing , Im still breathing,- even though my heart stopped beating when you died. My heart is ripped to thousand pieces, and Im so afraid I can't heal. The aching in my body , my mind and my broken heart, is not going away, even though I try to go one with my life.
I have to be there for the others , for Mingo , she misses you like crazy , and I don´t know if she knows.
The empty pillows and blankets were you alway lay on , is empty and the screaming silence , seems so loud in my ears, only my aching heart is to be heart. I love you more than any word can say or any poem or song can express, I hope you know that.

You where the little one, "lille", "Pretty" , " Mohi" and "Prettypooh", sweet child have manny names, and you were our "kind" of child, because I couldn't get any children of my own. Maybe that is why letting you go is hurting so much more.
Now you rest beside Isabel in the garden you love so much. Risby is where you have to take your last journey across the Rainbow Bridge in to the gates of heaven.

Please wait for us till we see you again , and forgive me the choice I made to let you go. Even though people say , that was for your best , and it was !!, I never will come to term with playing God. Who am I , to decide who should live or die. I feel so guilty ! Guilty that I did not discover your illness before to late. That I didn't tell the vet about the lump I have found. That I didn't think enough of it. I hate myself everyday not have done you right , and been a so selfish. I should have known, I should have seen , that you had a bad day. I did not !
PLEASE FORGIVE ME.
My love for you will never die, and you will be forever in my heart, I'll never forget you. I beg you to watch over our Twins and be their guardian angel. I have learn my lesson, and I promised you I will never make the same mistake again.

This is goodbye - I have to let you go, even though my heart is aching, my tears is running down my cheeks. We will see each other again - I Promise - I Promise you, and then I will never leave you again - I promised.
My sweet little Peanut, my eternal love will be with you and guide you through the tunnels of darkness till you reach the shining light that you deserve . Be in peace my love - I will hold you in my arms in my dreams, kiss you like I use to - till we meet again...... I love you.... see you soon.... my love.... my Peanut.

Your Mom with aching heart




Last words from your Dad :
My Life with Peanut

It all started with a date with my - at the time - future wife to be. We started dating and I did not meet Mingo and Peanut for the first 3-4 times we met. She told me that she had 2 dogs... this would normally have sent me running, as I have always been afraid of dogs since I had a bad experience when being about 5 years old.

The meeting with her dogs was a mixed experience... not that I was afraid of them, but because Mingo came up to meet me and Peanut kept her distance for a couple of weeks before trusting me enough to allow me to pet her.

Since the first time petting her, I have had a lot of memories of her both good and for the past year bad as well.

She was a very loving dog, obedient (except when it came to stop her from barking at other dogs), always followed me at night when I went to fill her bowl of water from which she would drink for a couple of minutes non-stop. She loved our walks both in the city and especially in the forest. A strong swimmer and good at hunting pigeons, cats, deer and rabbits - at least trying to catch them.

Only good memories until she got diagnosed with cancer last year. Then we got scared. However, the operation went well and she pulled through. We thought that was the last of bad news - but no.

In late summer she got big lump below one of her eyes which turned out to be infection puss due to a broken tooth getting infected and infecting the tooth next to it as well. This was because she had been chewing on a bone one night about a year before and apparently cracked her tooth - we thought it was the bone cracking - our fault!!! But she didn't seem to be in any pain or be uncomfortable - she still ate bisquits and other treats. Having the 2 teeth removed relived her spirits - as she could eat again without being in pain. She started playing again in her own way. We were overjoyed.

Then in the autumn we took her to the vet because she kept throwing up every now and then. She had been doing that for the 2-3 years I have known her and Julie told me that she had been throwing up for a year or two before that as well. We always thought it was because she kept eating things from the streets or faeces etc.
From a urine sample and blood test we got the diagnose that her kidneys were failing. We were told to put her on a strict diet that would be mild on her kidneys and keep the diet for 3-4 months and return for a checkup.

Before we came back for the checkup, she had now stopped eating when dry-food was mixed into the wet-food. We got advised to "spice" her wet-food with some cooked chicken. This got her eating again.

Going to the vet for the checkup revealed that her kidneys had gotten worse. We were supposed to keep her diet for a couple of months more, because the first test had been sent to a German laboratory which uses different values for the test than the Danish vets use. So on with her diet and return for a test at the vets later on would give a better picture of how her kidneys were doing.

She started refusing to eat, and started licking around her mouth a lot. This is a sign of queaziness. We had some pills prescribed which got Peanut eating again. However, the pills could not keep her from getting queazi in the morning and the vet told us that she is only allowed one pill per day for 2 days, then has to go without the pills for 4 days before she can have a pill again.

This is no life for anyone - having to feel less queazi for 2 days and eat a little, and feel a lot queazi and starve for 4 days. This was now clear to us that Peanut was slipping away and fast.

She was not the happy dog that she was earlier. She only came out to greet me when coming home from work, and then went back to her pillow. Sometimes she would go to her place in the window where she would still bark at dogs passing by down on the street.

It was so hard deciding that we had to put her to sleep. She was such a good little dog but it had to be done. She doesn't suffer anymore. She was so brave and went through a lot.

It really broke my heart!

I had to be the one to drive her to the vet. Driving all the way to my mom before going to the vet was so hard. Seeing Peanut being happy and wagging a tail frantically when seeing my mom was so heartbreaking. Peanut got her last treat and got to walk around in the garden exploring what she could due to the snow.

It was so heartbreaking to see my mom being sad as well for Peanut, but I'm happy that she also got to say goodbye.

Driving to vet was so very very very hard. And I just cried my eyes out at the vets trying to say my farewell to Peanut. It is so hard to do when you care so much for a good companion. She was - because of her stubborness - the one who made me love dogs. The way she looked at me with her big brown eyes, licking my hand carefully as to comfort me. And me trying to comfort her.

I placed her on her blanket on the table and gave her her favorite toy which she poked a couple of times with her nose. It was so sweet and sad at the same time.

The vet came and explained to me what was going to happen. The vet told me that from what we had told her about Peanuts behaviour, that this was the right thing to do. Some people make the decision to late which makes them bad pet owners, others do it too soon, and others at the right time. We made the right choice though it was hard, because we have to remember that Peanut was the one in pain.

I held Peanut in my arms, and she first got a sedative to make her sleep. I cried and told her that everything would be allright and that we would see each other again. After 4-5 minutes the vet checked that Peanut was asleep and gave her the overdose. She checked that Peanuts heart had stopped and told me she would check again in 5 minutes to be sure that she was dead before I could drive her to the pet crematorium.

I used the 5 minutes to pet her frantically, crying, asking for forgiveness and comforting her.

The vet returned and declared her dead and helped to the car. I put Peanut in her blanket onto her favorite beanbag. For the whole drive to the pet crematorium she did not move an inch. She looked so peaceful laying there when I had to hand her over at the crematorium. I was told that 2Ω hours later, that the urn would be ready for pickup.

I drove home and picked up Julie, Mingo, Ebi and Hoshi. We drove back to the crematorium, got the urn and drove to summer cottage where Peanut is now buried. In the spring/summertime we will plant a tree for her.

Peanut - I love you and always have. You made me love dogs. The hardest thing I have ever done was to let you go, but I did it for you because you were suffering and did not deserve to be in pain. I know I will miss you always.

/Jesper (Peanuts Papa)


PS. If you have a Schnauzer (or any other dog for that matter) be aware of following signs:
1. is your dog standing drinking a lot of water at a time (more that one minute)??
2. is your dog throwing up now and then??
3. is your dogs mood changed and has been for a longer period of time??
4. have you ever heard a really sharp cracking sound when your dog chews on a bone??
Then be sure to have your vet take a look at the teeth, taking a blood sample and a urine test. Better safe than sorry.

We will now be testing our dogs every year to be on the safe side and hopefully prevent having a dog being ill for many years without being treated for it.